With the release of Lync Mobile and following up on my preview of the iPhone client, I thought I'd show you what the client looks like on a tablet running Google's Android OS also. I tested this on my ASUS Eee Pad Slider (that I reviewed on 48 Hour Adventure) running Android Honeycomb (no Ice Cream Sandwich for the Eee Pads yet) and I downloaded it right from the Android Market and installed it fine.
I am going to call this out here first and foremost, directed at people giving the apps a 1 star rating on the marketplaces – If Lync Mobile doesn't sign in for you, check with your IT helpdesk that your Lync environment has been updated to support mobile clients.
Launch and Sign In
When you open up the app, you're first greeted with a splash screen followed by the login screen where you can put in your login details.
After you've entered your credentials, and hit Sign In, you're greeted with the Signing In screen.
The first thing I need to do is specify a phone number for Lync to simultaneously ring me on: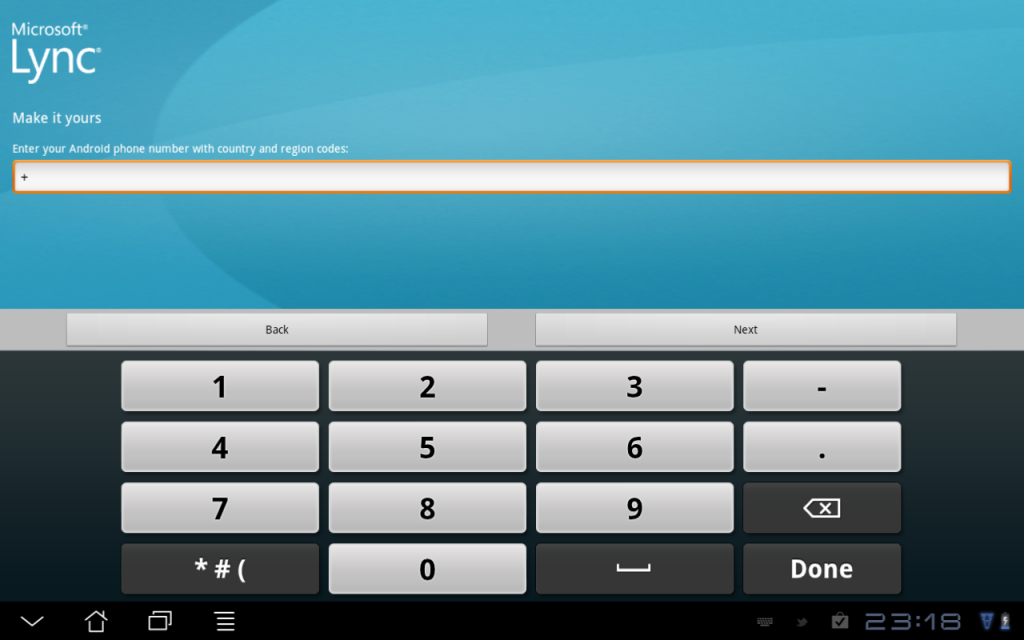 My Info
Once I'm signed in, I'm greeted with the My Info page where I can see my photo, status and call forwarding settings.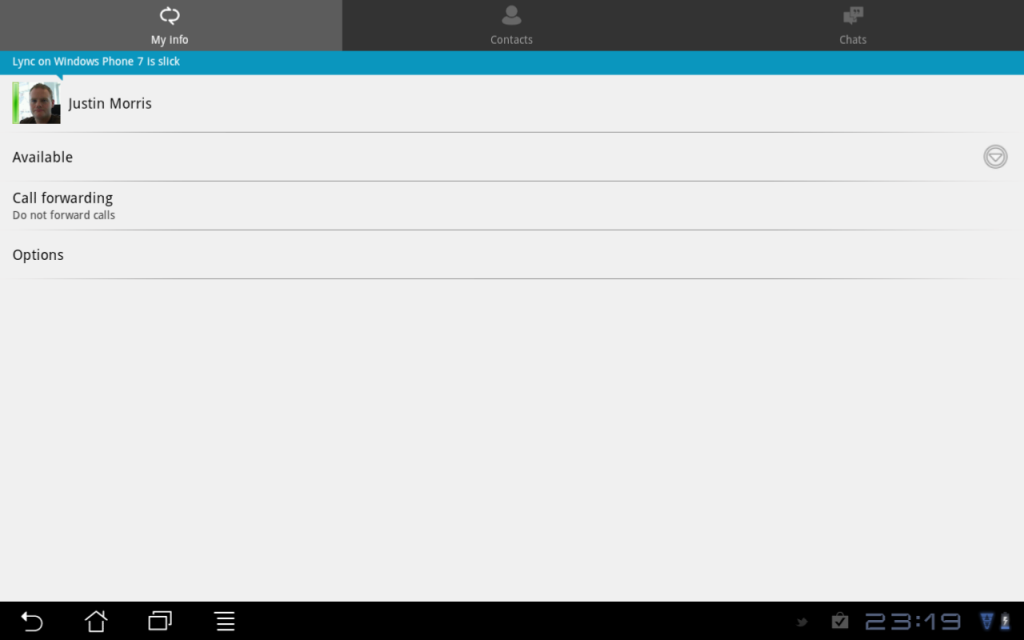 When I tap my status, I can change it to Available, Busy, DND etc.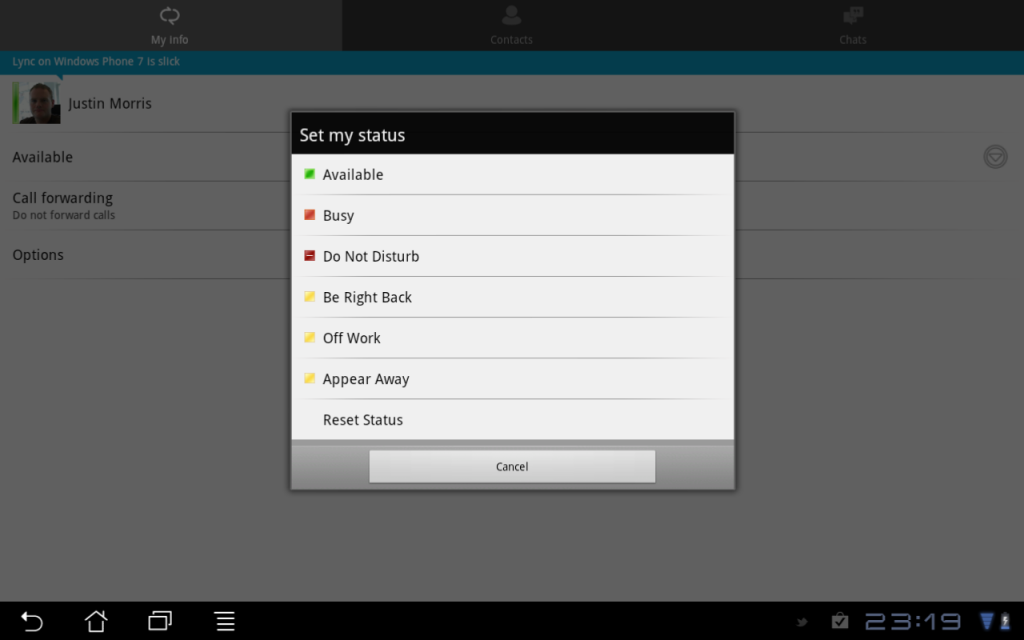 Going into Options gives me a few things I can change – the number I'm simring'd on, whether to show photos or not, turning on/off logging and showing the version info of Lync.
Contacts and Chats
When I tap on the Contacts tab, I'm greeted with my full Lync contact list and can expand out each group I have.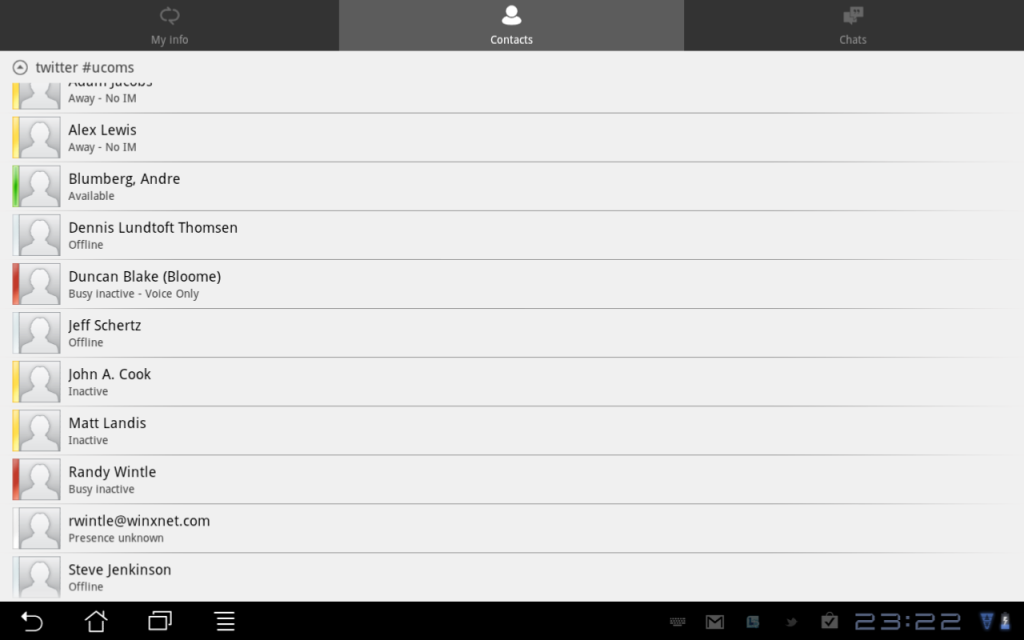 Tapping a contact brings up their contact card and displays all their phone numbers and options to IM, call and send them an email.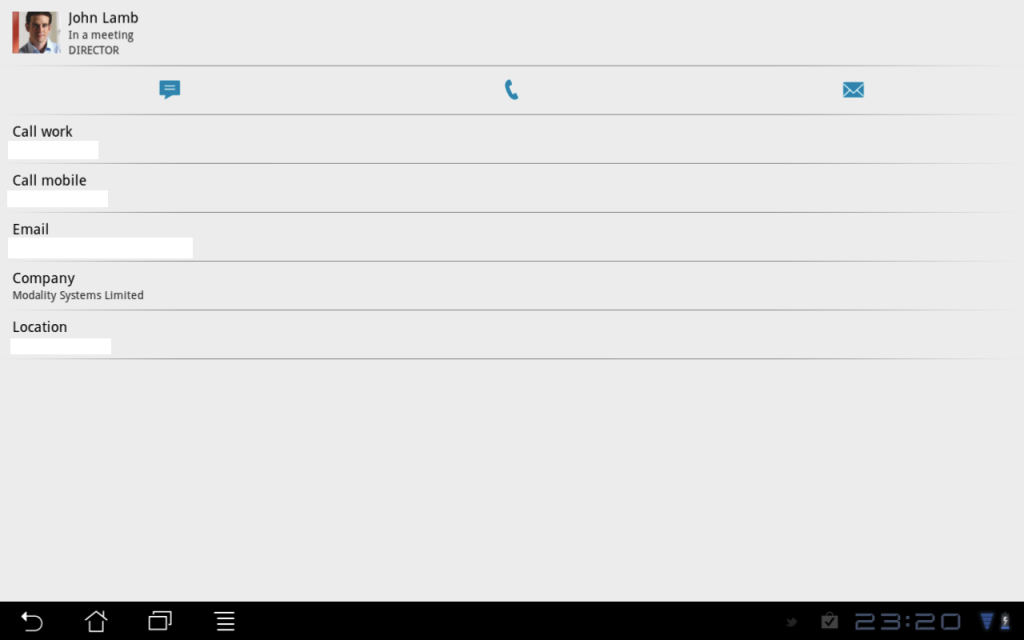 Tapping on the Chats tab shows me all the IMs I have in progress in the session: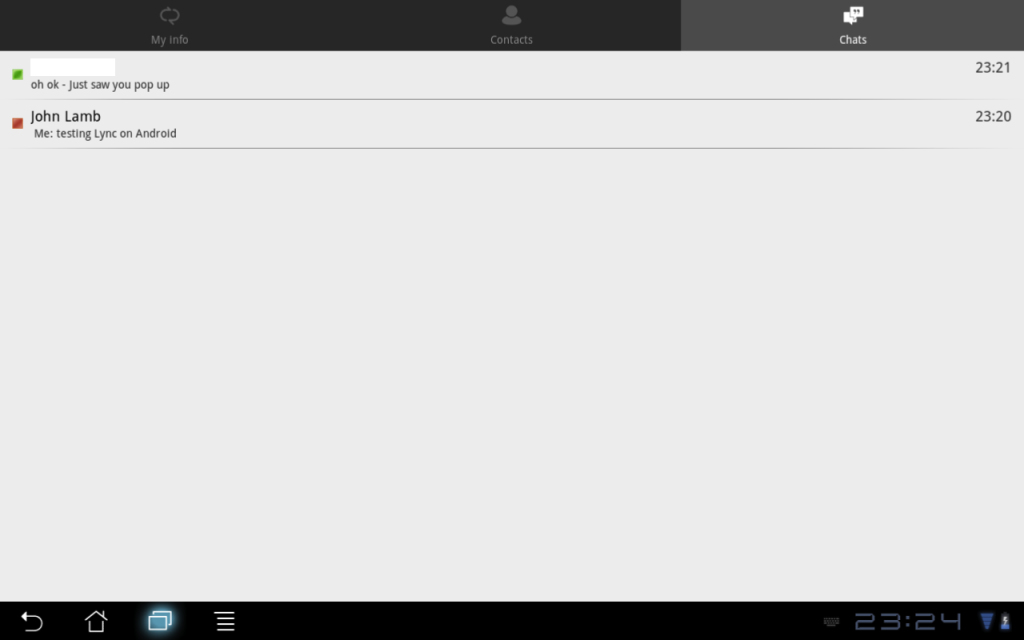 Takeaways
Basically this is just the Android mobile client stretched to fit the tablet, it doesn't know it's running on a tablet like the iPad client does. This is evident when you setup the number to simring on because it says "Enter your Android phone number".
Good to see that the option is there if you have Android tablets floating around your organisation (ASUS, Samsung, etc..)