So, speak of the devil. Just saw a tweet (thanks @akipekka and @JohnACook) linking to the Office to Mac blog announcing that the Lync for Mac client has released to manufacturing. Excited much?
There's a video in the link above, and it looks like the UI has been polished up a fair bit. It looks much less like Mac Messenger and a lot more like the Lync client on Windows. From the screenshot below, all the conferencing and content sharing features of the unified client are there. It'll work both with Lync Server 2010 on premises and Office 365. Can't wait to get my hands on it in October.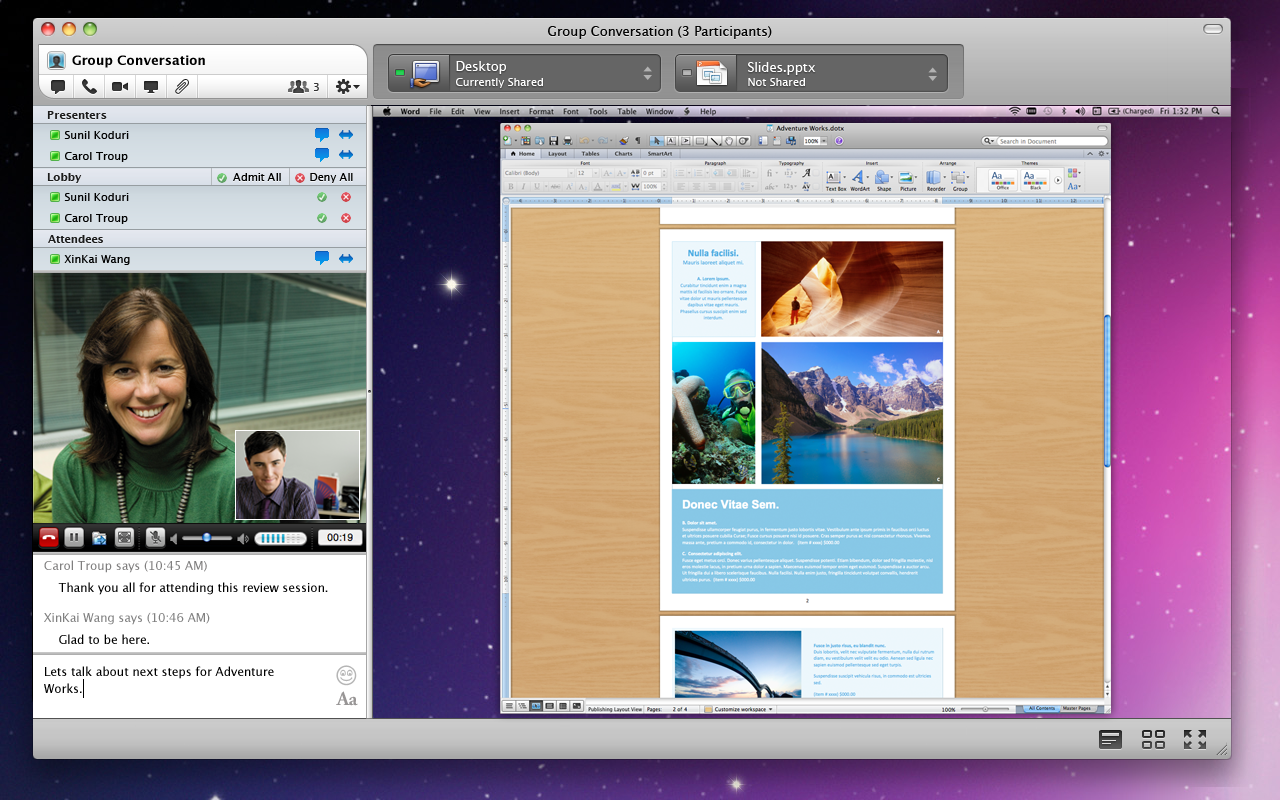 Image credit: Office for Mac blog.
More info here on the official Office for Mac site also.