Last Thursday night Adam, Tom and I got together once again to put on MUCUGL here in London. This time we teamed up with AcmePacket to stage an event in the intimate Eight Club, deep under the City of London in a cosy basement venue. The treacherous rainy afternoon that would have made Noah nervous stopped no one, and we all settled in for an evening talking about call flows in Lync.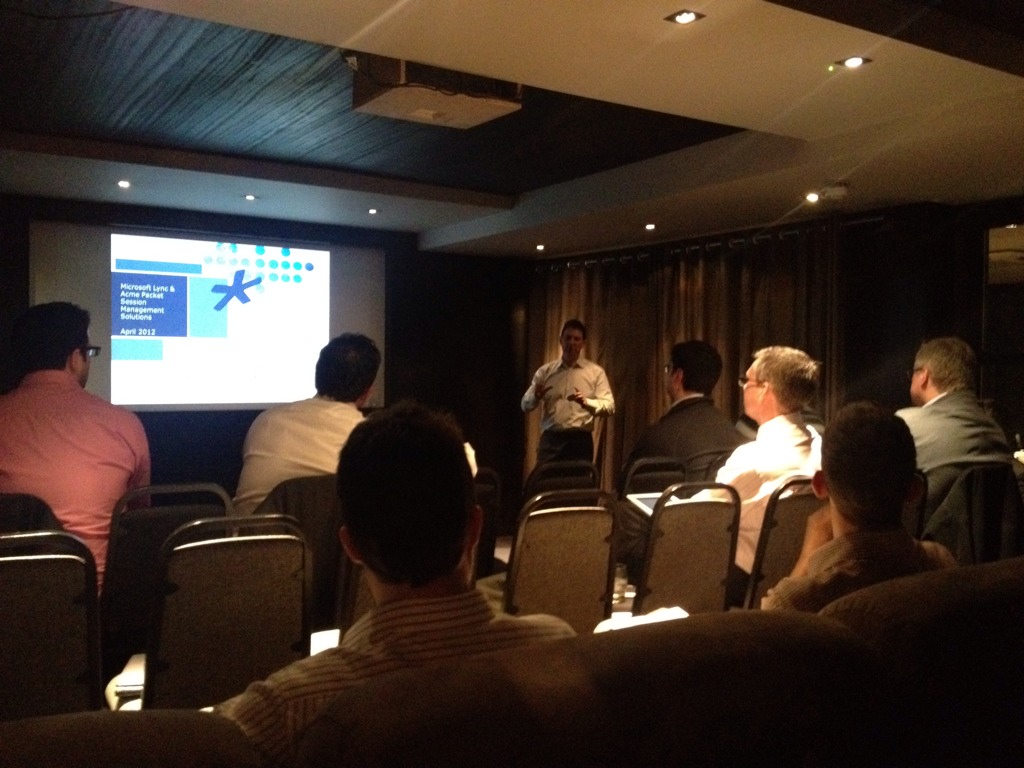 First up, Adam presented a great deck on Fixed-Mobile Convergence (FMC) that featured a real life case study and how it can be the holy grail. Following that, I presented on SIP call flows in Lync and talked about what SIP, SDP, RTP and ICE is along with many other protocols.
You can view my slides below but you won't see anything on slides 12 through 16 because this is where I jumped over to Snooper to show some SIP messages in each call scenario which I can't share publicly unfortunately.
After the break, Geraint from AcmePacket talked about their SBC products and Tom finished up the evening talking about the latest developments in the worldwide Lync community. Afterwards over a beer, we all shared some war stories about deployments and recent challenges with Lync. All in all a great event. You can see Adam's roundup on the event on the MUCUGL blog here.
Our next MUCUGL event is on July 19th, so save the date in your calendars now.