The Lync client for iPad was updated on Friday to version 1.5 to coincide with the recent CU6 patch release. This update provides a long awaited collaboration feature to take advantage of the screen on the iPad, allowing users to view PowerPoint presentations during online meetings.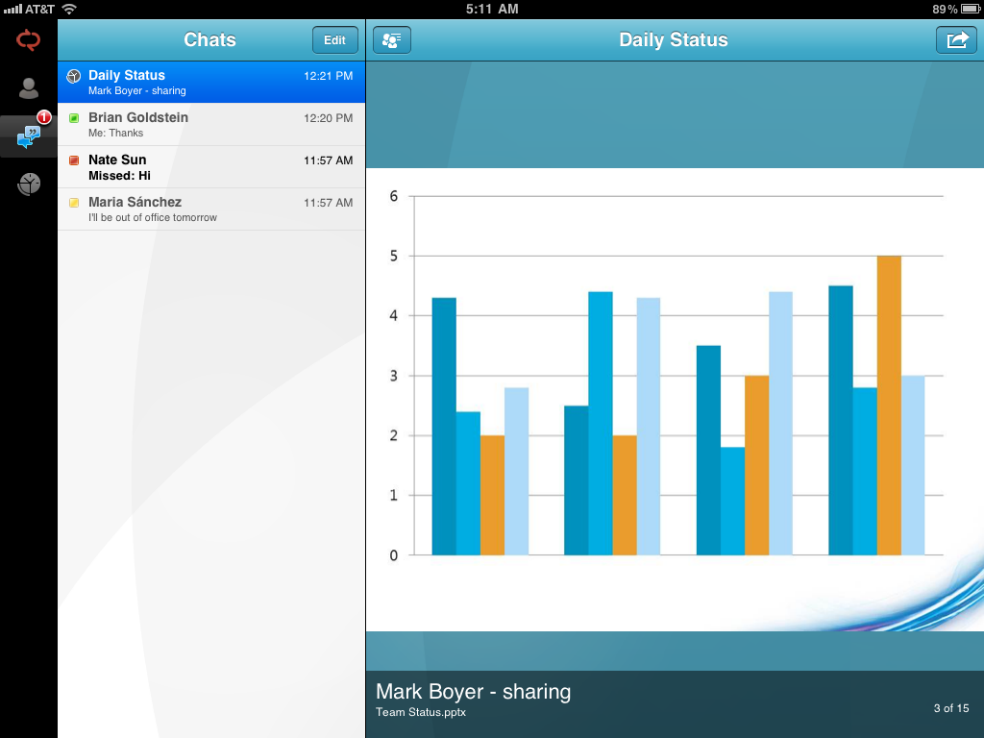 Image: Microsoft
Note that iPad users can only view a PowerPoint presentation uploaded by another user (i.e. one that is using the full desktop Lync 2010 client) and the iPad user cannot control slides or upload their own slides. As described by Microsoft here, the user must join the audio portion of the meeting for the slides to be shared in the iPad client.
Chris Norman (of VoIPNorm) also pointed out that for this to work, the June CU6 updates must be installed on your Lync Server 2010 environment.
For more information and screenshots, check out Microsoft's announcement post here.