I recently picked up a HTC Windows Phone 8X as I was keen on jumping on the WP8 bandwagon. I've been really happy with it so far, including how when you connect it to your Exchange mailbox it prompts you to install Lync.
Upon installing the Lync mobile client, I found a few things weren't working properly like they did on Windows Phone 7.5. Fortunately, a new update is now available for Lync 2010 for Windows Phone in the Store (version 4.3.8111.0) that fixes a few compatibility issues and makes the client compatible with Windows Phone 8.
You can download this update directly from the Windows Phone Store now on your handset and here's the corresponding KB article.
Given that I'm somewhat new (or coming back to) Windows Phone, I also wanted to use this opportunity to show you how to join an Lync online meeting on Windows Phone 8.
Joining an Online Meeting on Windows Phone 8
Firstly, I open up the meeting details in my calendar. I can see straight away that there's a simple, big button I can press to join the meeting.
On clicking the join online meeting button, the Lync 2010 client fires up and locates the conference information for me.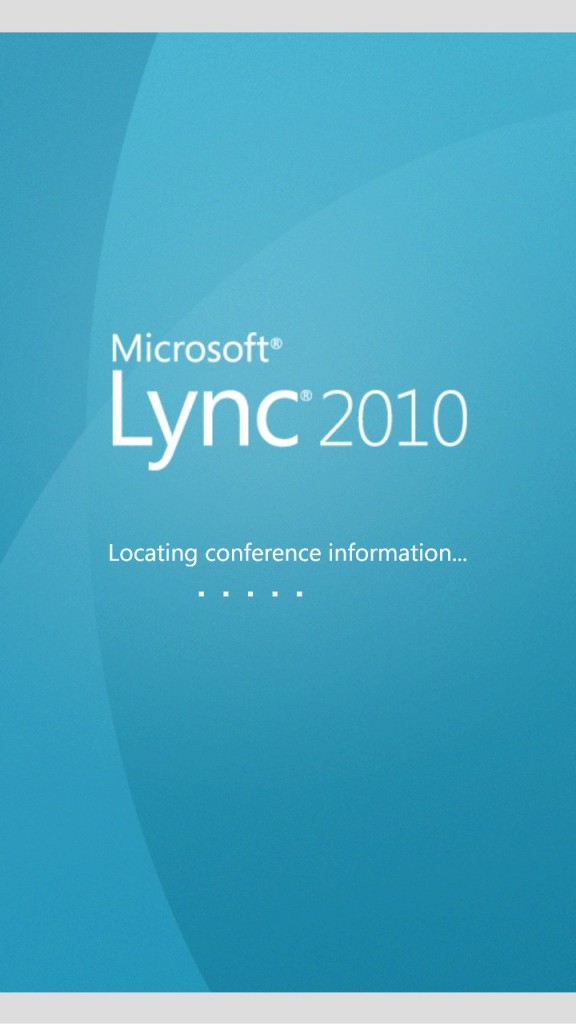 Lync then tells me that it's going to call me back on my mobile number to join me to the meeting:
I then see the incoming call and upon answering it, I'm connected to the Lync online meeting.
Easy huh? 🙂 I'm really loving the Windows Phone 8 interface and how simple it is to use.
By the way, you can now take screenshots on Windows Phone 8 by press the Start and Power buttons at the same time.